We have built a totally new web page! It is not finished! We have been working on it for a year and a half and it has existed in parallel to the old one for nearly a year. The time has come to take the plunge! It may take a little while to get used to the new layout, but I hope you will all, after a while, find it to be much more friendly.
The new page has been designed to also welcome those who are not yet members or friends of our congregation, by providing information on the Christian message and the Lutheran movement, as well as welcoming them to St. Ansgar's. The second column of the top-level menu, entitled "Who are We?" is a list of almost entirely new pages. Of special interest to newcomers is a full description of our typical liturgy.
The new design will allow for a much faster turnaround in posting pictures from Church events, and will eventually make the navigation of our ten+ years of images easier. (You are invited to explore the theme page for 2013 events. As time permits, similar pages will be created for those events which took place over the last ten years.
In the meantime, nothing has been lost! The entire former site is still available, but it will no longer be updated. It will remain available until all of the material on the former site has been moved over to the new one.
The Former Site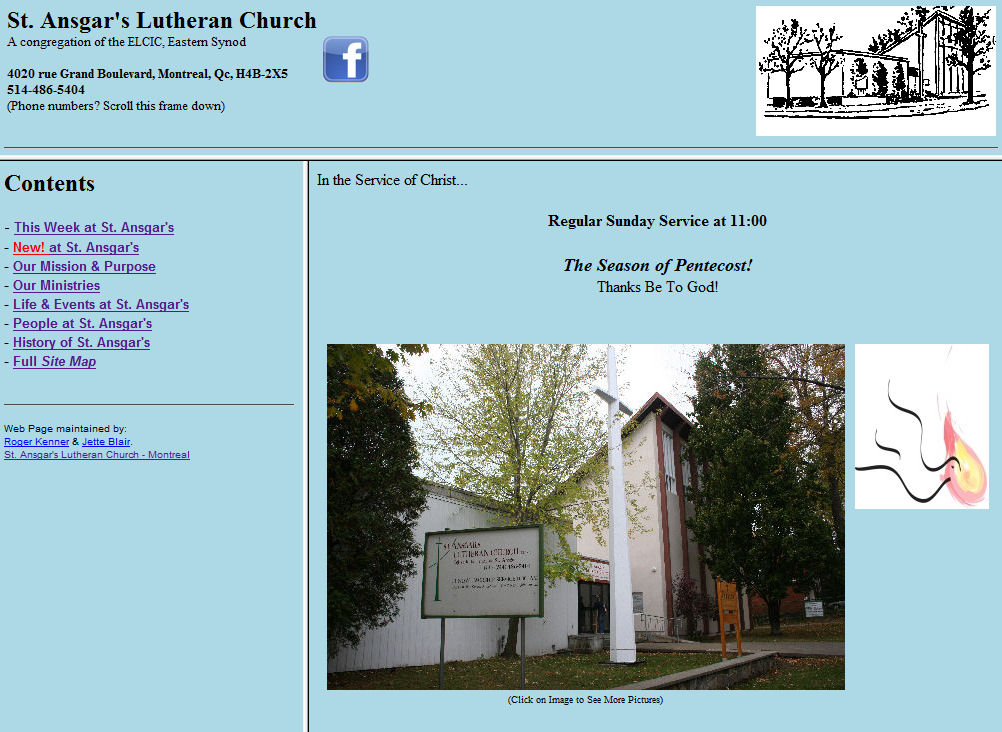 <! 1002 x 732 x 0.6>